Joy Pettigrew is a campus staff member with IVCF – the multiethnic InterVarsity ministry. She graduated from Wheaton College in 2015 with a degree in Sociology and Elementary Education. Joy's vision is to lead a ministry to becoming an authentic community of students who, transformed by the love and power of God, pursue God's Kingdom on earth as it is in heaven. In her free time, Joy loves spending time with people.

Alexandria Bobbitt is a campus staff member with House on the Rock – the Black campus ministry. She is a 2016 graduate of Northwestern University where she majored in Human Development and Psychological Services along with a minor in African American Studies. Alex is passionate about seeing people live full lives by way of knowing who they are. She is excited to lead ministry with black students as they explore the beauty they bring to the kingdom of God and the intentionality of God in the way He created them. Alex enjoys meeting new people, writing, and all things crafty.

Rachel Kim is a campus ministry intern with Asian American InterVarsity. She graduated from Northwestern University in 2016 where she studied Radio/Television/Film and Asian American Studies. She was also on the varsity swim team her freshman year. Rachel desires AAIV to be a place where students can grow in ownership of their faith and ethnic identity, ready to go out and reach students in every corner of campus. Having grown up in the Pacific Northwest, Rachel loves to spend time outdoors, especially if it involves mountains and large bodies of water.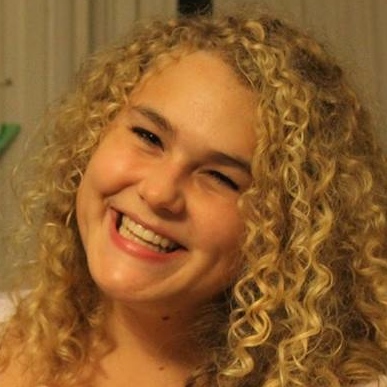 Kaley Wendorf is a volunteer staff member with Greek Intervarsity. She graduated from Northwestern in 2017 with adegree in Biomedical Engineering with minors in Global Health and African Studies. Kaley works at an IT development and implementation firm, volunteering weekly with InterVarsity to train and disciple chapter ministry leaders. An alumna of Alpha Chi Omega, Kaley loves working with students in the Greek system to empower them to reach their chapters and grow in their faith.

Kathy Shiau is an area director leading the InterVarsity staff team at Northwestern. She graduated from the University of Michigan with a degree in Psychology, and also received a masters in Counseling Psychology from Trinity Evangelical Divinity School. Kathy became a Christian her freshman year in college at an InterVarsity event and grew tremendously during her college years, which is why she enjoys and knows the impact of campus ministry. Kathy's husband also works with InterVarsity, and together, they have 2 little boys.