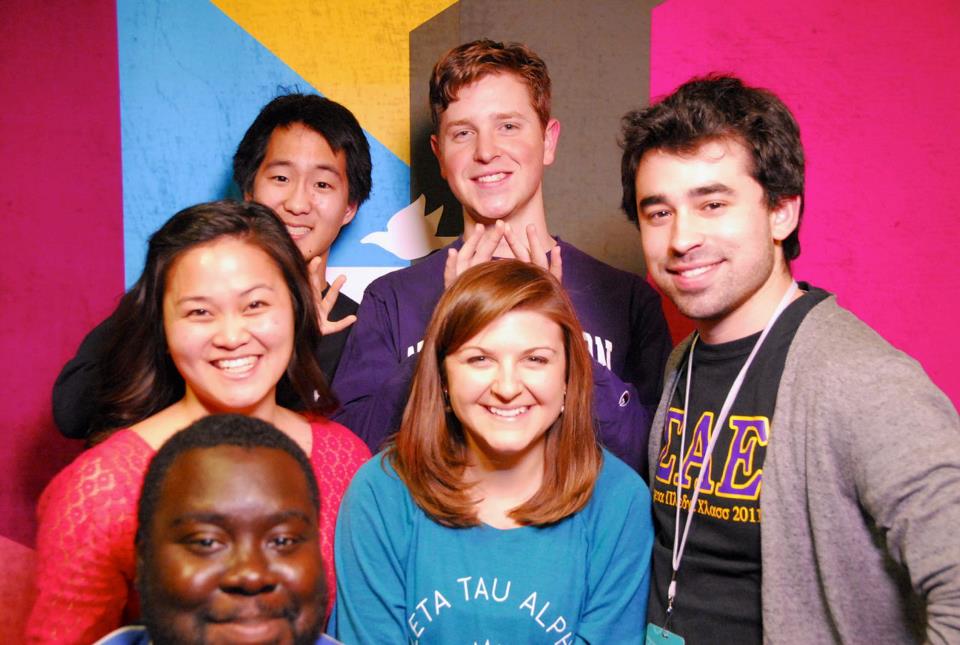 What is Greek InterVarsity?
Greek InterVarsity is the place where being Greek and Christian come together! In fact, being in a fraternity or sorority can be one of the best places to grow and be challenged in your faith. Northwestern Greek InterVarsity is part of a national movement of Fraternity and Sorority students present on over 100 campuses across the country. Interested in joining Greek life? Check out the Northwestern Fraternity and Sorority Life website.
I'm new! How do I get involved?
Follow us on Facebook to get the latest updates on events and social gatherings. Our all-Greek gatherings will take place periodically on Sunday afternoons starting fall 2017. You can also email Kaley Wendorf to be added to our GroupMe or to ask any questions about how to get involved. Even if you're still deciding whether to join a Greek organization, feel free to come hang out with us and see if Greek life is for you. If you're already in a sorority or fraternity, you can also get connected to a chapter ministry. See below for info on which chapters have regular bible studies this year!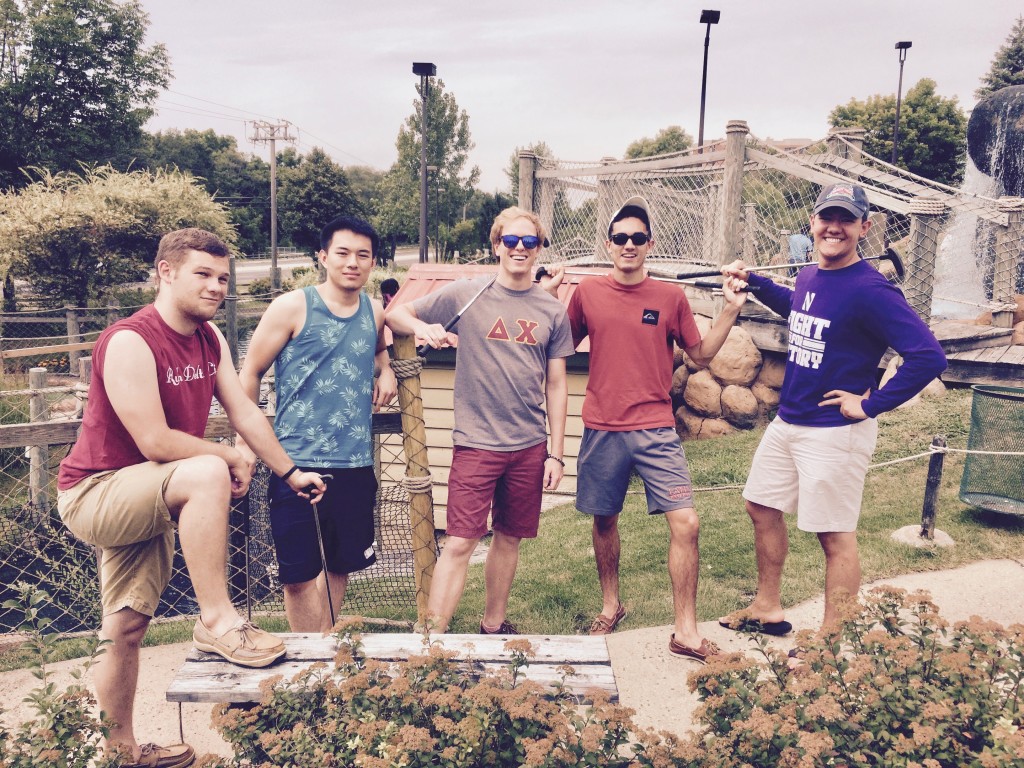 Chapter Ministries
We want every Greek on campus to have the opportunity for an authentic faith connection with friends they know and trust. We're all about bringing Jesus to where people are at and we've found that one of the best ways to do this is by leading a regular bible discussion in your chapter house or apartment with fellow brothers and sisters. This fall, there are chapter ministries in:
Alpha Chi Omega
Alpha Phi
Kappa Alpha Theta
Pi Beta Phi
Phi Kappa Psi
Other chapters connected to Greek InterVarsity: Delta Tau Delta, Delta Chi, Delta Zeta
What is a chapter ministry?
A chapter ministry consists of at least one Christian who is actively seeking to share the good news of Jesus within their fraternity or sorority. Often this takes the form of a weekly, outreach-oriented Bible study that meets at the chapter house or a central location on campus. But chapter ministry is more than just a bible study. It also stems from the fact that God loves our chapters and the people in them more than we do and, consequently, calls us to have a renewing influence as involved brothers and sisters.
How do I start a ministry in my chapter?
Spiritual support. Training. Commitment. These are the essentials to becoming a successful chapter ministry leader. Good chapter ministry leadership starts with a strong spiritual community for support. Email Kaley Wendorf for more information on how you can become a leader!
Greek Conference February 2018
It's the best weekend of the year! Hundreds of greeks from across the country will gather in Indianapolis for a weekend of spiritual growth and fun focused on the question "what does it mean to be fully Christian and fully Greek?" Check out the website! gc.greekiv.org